0
Published June 28, 2019
Top 10 States with Cheap Houses
Here's a list of the top 10 States, ranked by median house price.
As you know, markets with the lowest priced properties are (almost) always the crummiest markets because they lack appreciation
Without appreciation, your ROI is severely limited. 
So what's the solution?
Are there any low-priced real estate markets in strong, appreciating markets?
Yes!
Check out our latest article where we show you an easy one-click solution to finding  the rare exceptions to the rule:
We demo the new 'House Value Finder' tool, (which is now included with all PRO level accounts). 
Need to become a PRO member?  …contact customer support right now.
House Value Finder is found here: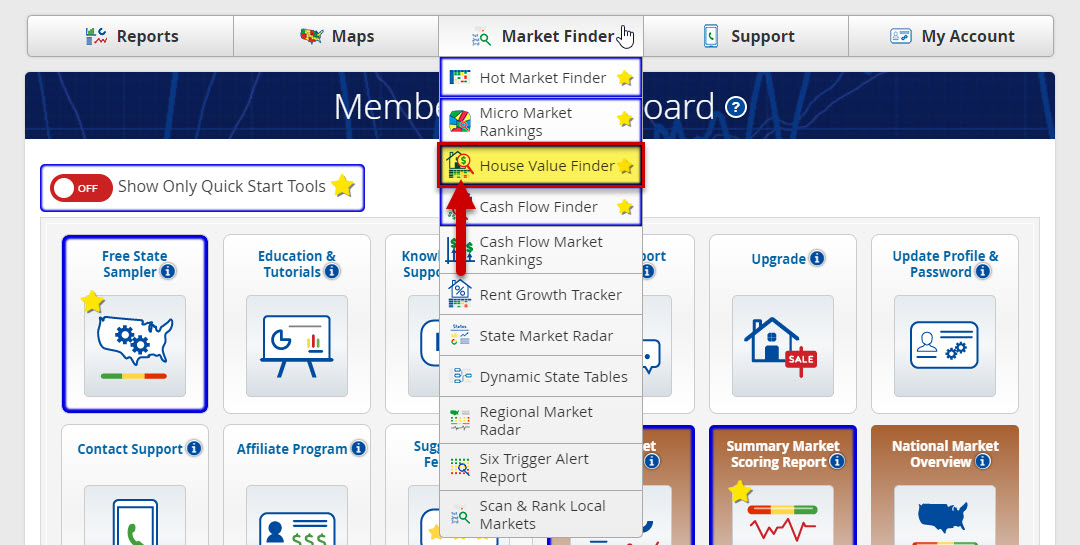 and located here: