0
Published August 5, 2019
Markets with the lowest priced properties are (almost) always in the weakest markets because they lack appreciation.
But what if you could find low priced properties in strong and appreciating markets?
Our House Value Finder is one of our newest tools and does just that!
This tool is (currently) included at no additional cost with every PRO account.
To find this new valuable tool, hover over the "Market Finder" tab on the Menu Bar, and select "House Value Finder" from the drop-down list.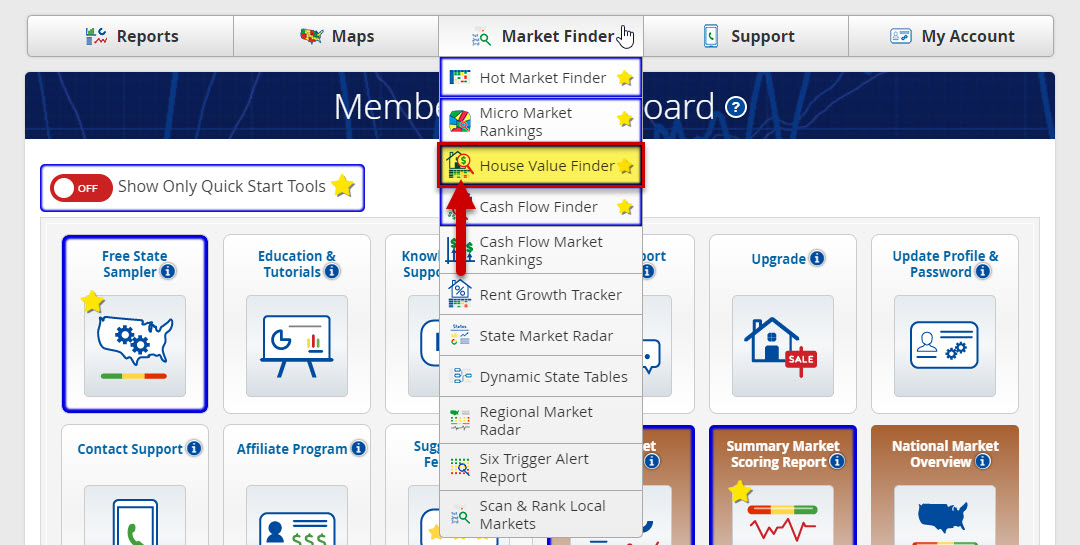 Grab the User's Guide here: House Value Finder User Guide
Also check out this article showing how the HVF shows the Top 10 States with Cheap Houses.
Kindest regards,
Leanne
Customer Support Manager