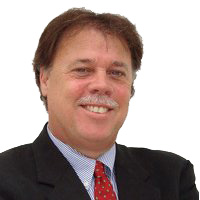 YOUR HOST
Ken Wade
Harvard MBA, CPA, Investor
SPECIAL GUEST
David Corbaley
Commando Enterprises
LIMITED TIME: Crush your competition learning how Inbound Marketing is the ONLY way to have motivated sellers contact you, and only you, to purchase their property.
Our guest David, has been using this method for over 10 years now. It's the exact same system he showed his Mastermind Peer Group that exploded their business. Now he is ready to share it with you.
Thursday, July 16
11 AM EST
Go Here So You Don't Miss It
This method has NOTHING to do with using the same old strategies every other investor is using to get hot leads. NO putting out bandit signs. NO direct mail campaigns. NO cold calling sellers. NO pouring over foreclosure, probate or vacant houses list.
Get a massive head start before other investors in the country using this 'Copy and Paste' system you simply 'turn on' to start getting leads and deals immediately and making huge profits.
See how one investor used the system to sign her first deal (over 40k) in just 5 days.
Use the Rehab Calculator so you will know what renovations will cost BEFORE you make the offer to buy. You can see what your profit will be when you flip the property!
David is limiting the number of new members he will show this free training too. Once he has filled those spots, this offer is gone forever.
Reserve your seat now (get on board early) so you don't miss out on this golden opportunity.
*Important Note:
Due to technical restrictions of the system, seats in this webcast are strictly limited!
Reserve your spot now and sign in to the webcast early to ensure your participations.
---