0
Published July 17, 2018
Check out this new county-level real estate map for the entire U.S.
We're now able to score micro markets (Counties, Zip Codes and Neighborhoods) and RANK them against all the other counties, zip codes and neighborhoods nationwide.
RED = the top 10% of all counties nationwide.
ORANGE = the 80 – 90 percentile
…
…
PINK & PURPLE = the bottom 10 and 20 percentile, respectively.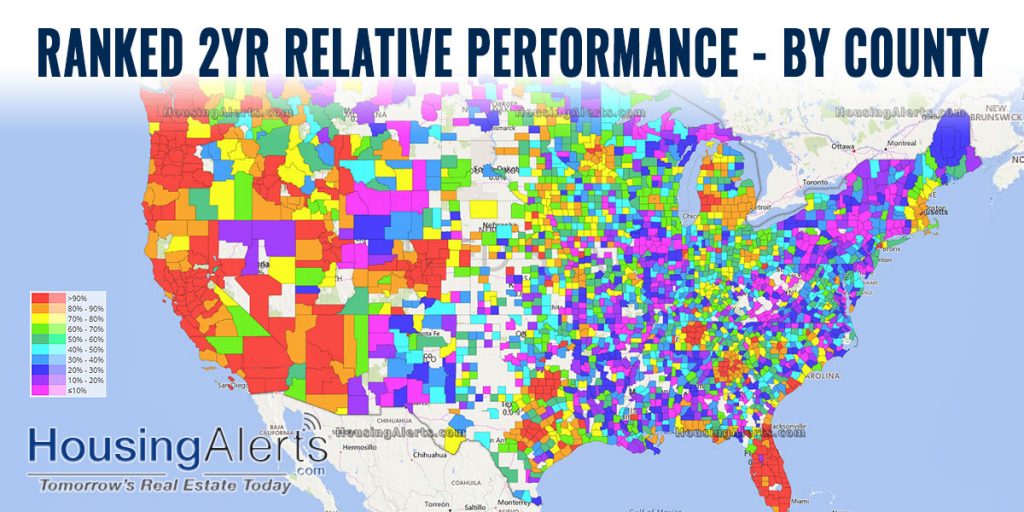 Ranking all the markets by 'percentile' and putting them all on a map gives you a completely different perspective. The strongest (and weakest) real estate markets almost jump off the page at you.
You can still get in the door at the lowest prices we've offered in 12 years.
You need at least the SILVER level to access the micro MAPS (prices start at $12.95/mo for a single city). GOLD gets you access to our incredible new micro market SCANNERS, FILTERS and TOOLS.