0
Housing Alerts Lite & PRO 
[ Joined After January 2018 ]
To change your password please follow these instructions:
Login to your HousingAlerts account using this link:  HousingAlerts.com/members/
Click the "My Account" tab in the upper right-hand corner on the dashboard.
Then click "Change Password".

In the next page, enter your new password, and re-type it again in the text box below, then click the "Change My Password" button.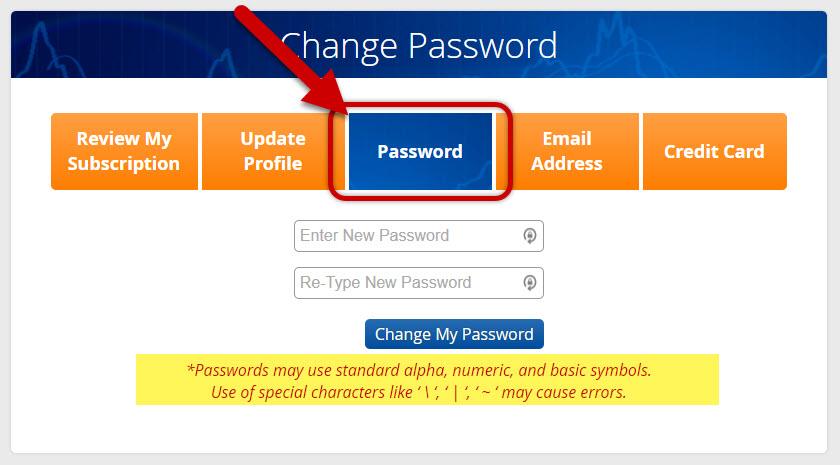 Housing Alerts Legacy (Classic) 
[ Joined Before January 2018 ]
To change your password, log into your account and click the "My Account" tab in the Members Area. Then click the "Membership Settings" icon. Scroll down after being redirected to the "Membership Info and Settings" page then, click the "Change Password/Edit Profile" link to be redirected to the "Edit Profile" page. Provide the necessary details in the "Change Password" and "Confirm Password" boxes.
Don't forget to click the "Save Profile" button to complete changing your password.
Last update of the article: 05/08/2020.